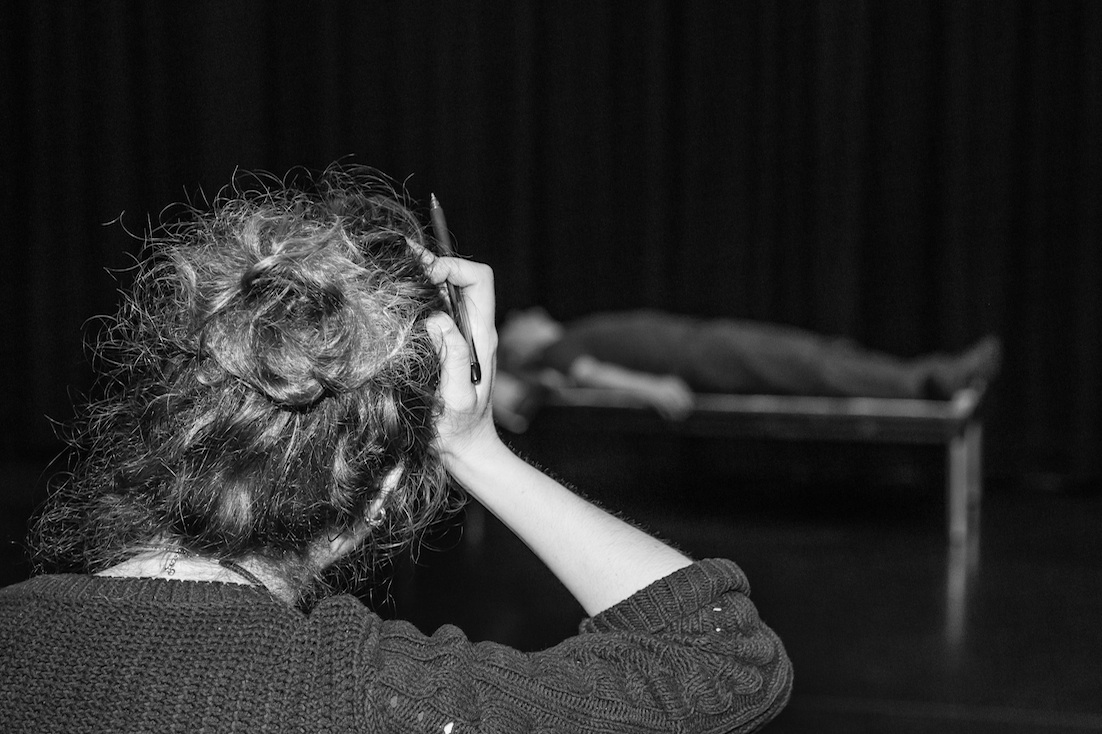 Tuesday 21st May
More than 12 hours in a theatre.
Lost the audio files I spent the weekend and the evening before creating – boo
Found a load of them again – hurray
Couldn't get through to Josh the technical manager – boo
Jeremy Spafford the theatre manager told me the evening event was cancelled and we had more time in the evening – hurray
Josh and I arranging speakers clashed with the scheduled technical meeting with Lizzy McBain and she made a pointless journey – boo
We got the speakers set up – hurray
Chris Full got stuck in traffic – boo
Chris Full wired up Ableton and the sound card to the speakers – hurray
So, now we are in business. All the hard work is coming to fruition. I can now be immersed in the world that Chris and I have been creating and it's exciting. We really are in somebody's living room that the 3D sound design has created.
I'm now excited to get this together – to get to the "juice"!
Steve Larkin